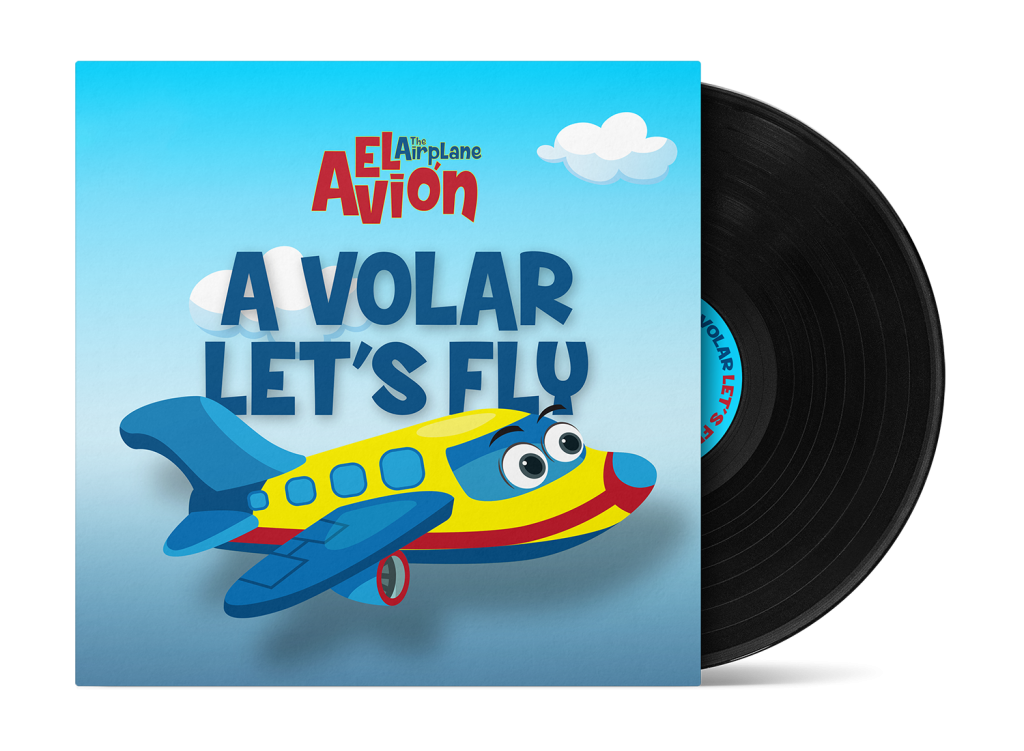 Album: ¡A volar! Let's fly!
Artista: El Avión The Airplane
Producción: SEA & The MORÁN Group
Productor Musical: Manuel Calzada, Ph.D.
Producido por: Manuel A. Morán, Ph.D.
Distribuído por: Symphonic Distribution
Cantantes: Ana Campos, Jeannie Sol, Florencia Cuenca, Victoria Raigorodsky,
Iván Alexander Bautista, Jeffrey Hernández, Samuel Garnica, Manuel Morán
Canciones:
1. A Volar Let's Fly
Por Manuel Antonio Morán
2. Quiero Ser Un Superhéroe
Por Manuel Antonio Morán & Alejandro Zuleta
3. Baila Pollito Baila
Por Diana Vargas Morán & Manuel Antonio Morán
4. Monstruos
Por Manuel Antonio Morán
Música por Iván A. Bautista & Manuel A. Morán
5. No, al miedo
Letra por Manuel Antonio Morán
Música por Iván A. Bautista & Manuel A. Morán
6. Sueña
Por Manuel Antonio Morán & Alejandro Zuleta
7. Ponte a leer
Por Manuel Antonio Morán
8. I Want To Be A Superhero
Por Manuel Antonio Morán & Alejandro Zuleta
9. Dream on
Por Manuel Antonio Morán & Alejandro Zuleta
10. A dormir
Por Manuel Antonio Morán
Celebrating 50 years of Feliz Navidad!
EL AVIÓN THE AIRPLANE The MORÁN Group y el galardonado teatro Latino para niñas y niños, Teatro SEA, anuncian el lanzamiento de su nuevo proyecto musical y web-series bilingüe: EL AVIÓN / THE AIRPLANE.
La tripulación de una línea aérea, compuesta por monstruos y humanos, quienes también cantan y bailan con su banda musical, nos transportará a lugares fantásticos donde se afianzarán valores importantes para la comprensión y la convivencia de estas dos especies que ahora comparten un mismo viaje.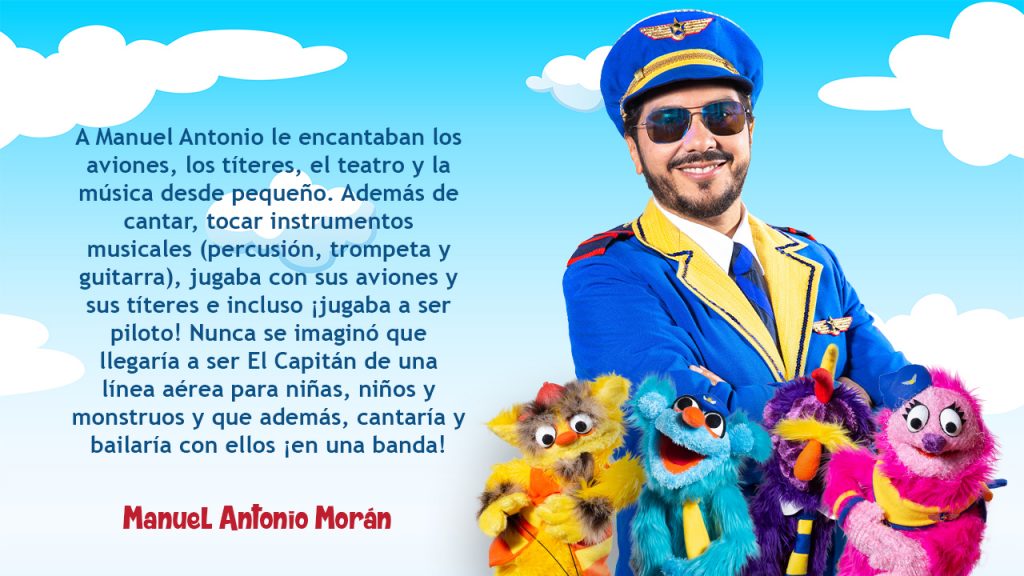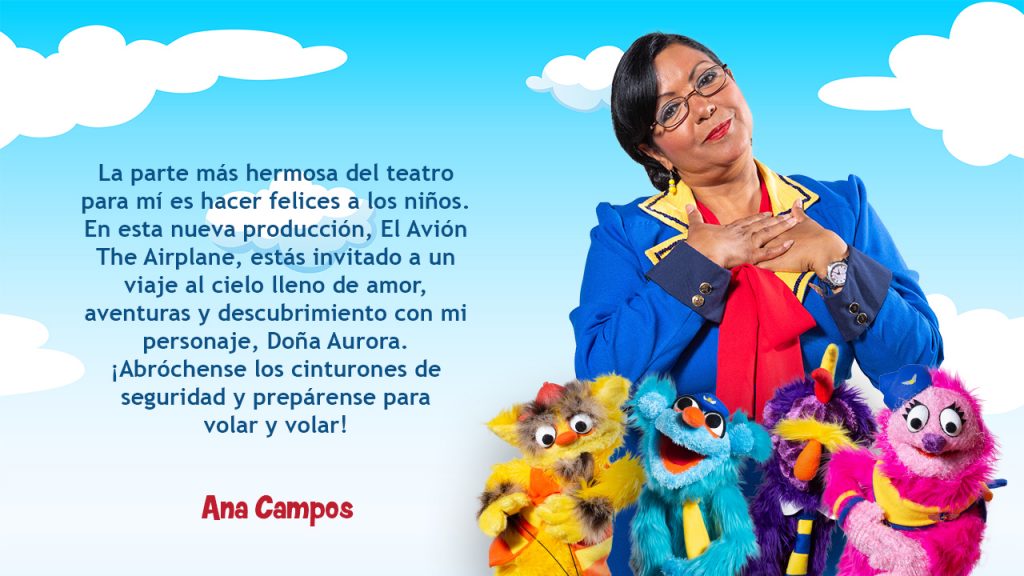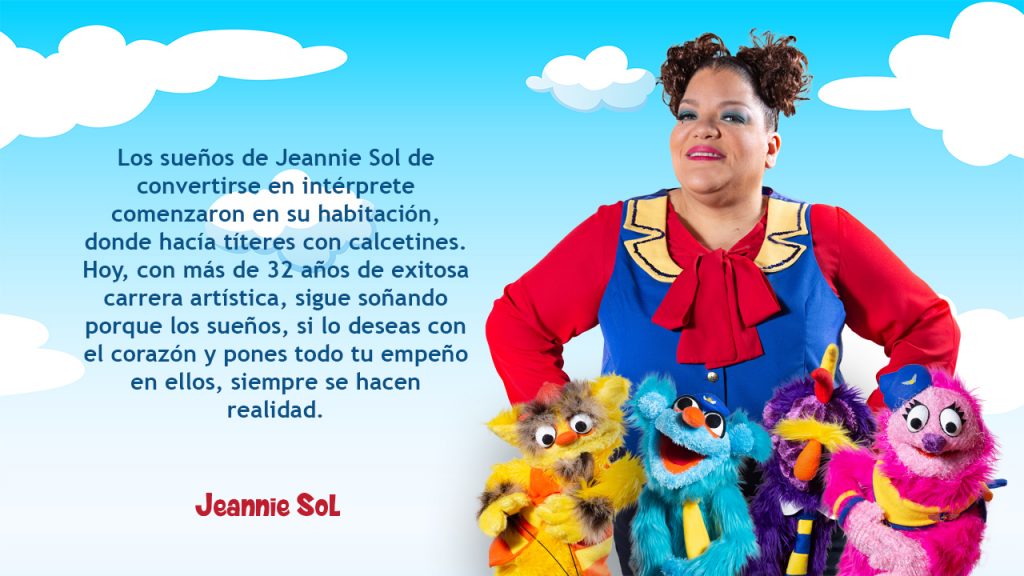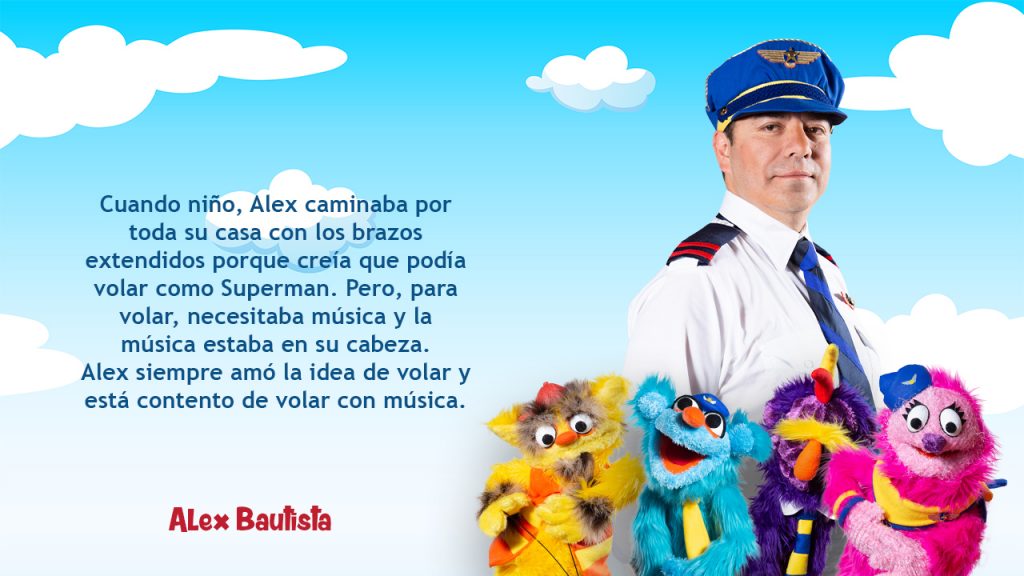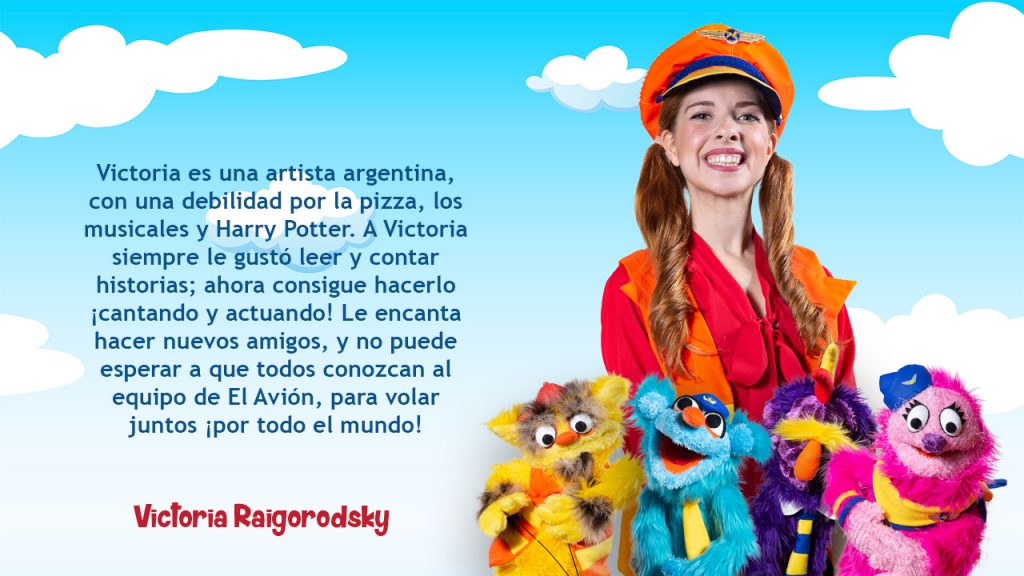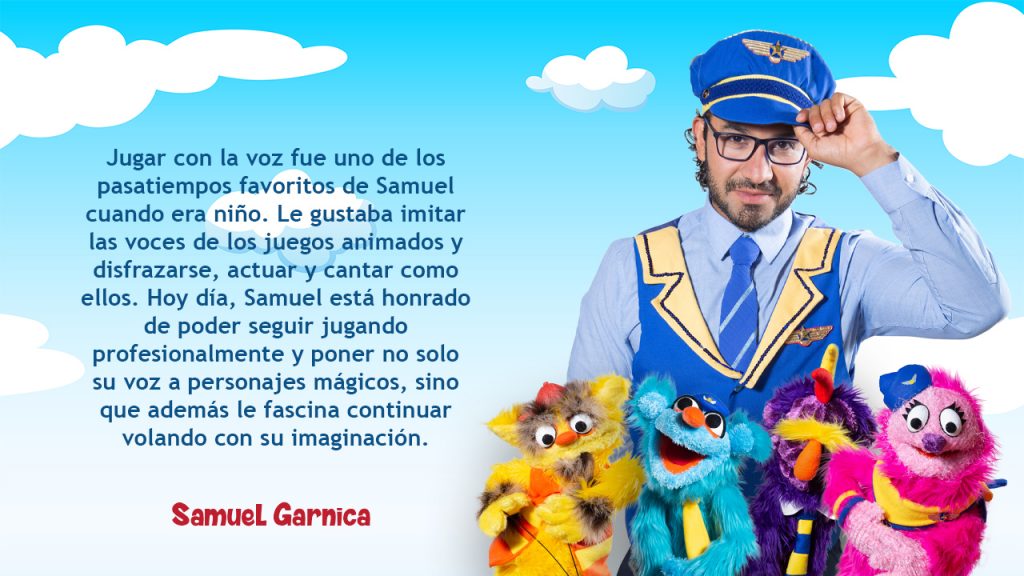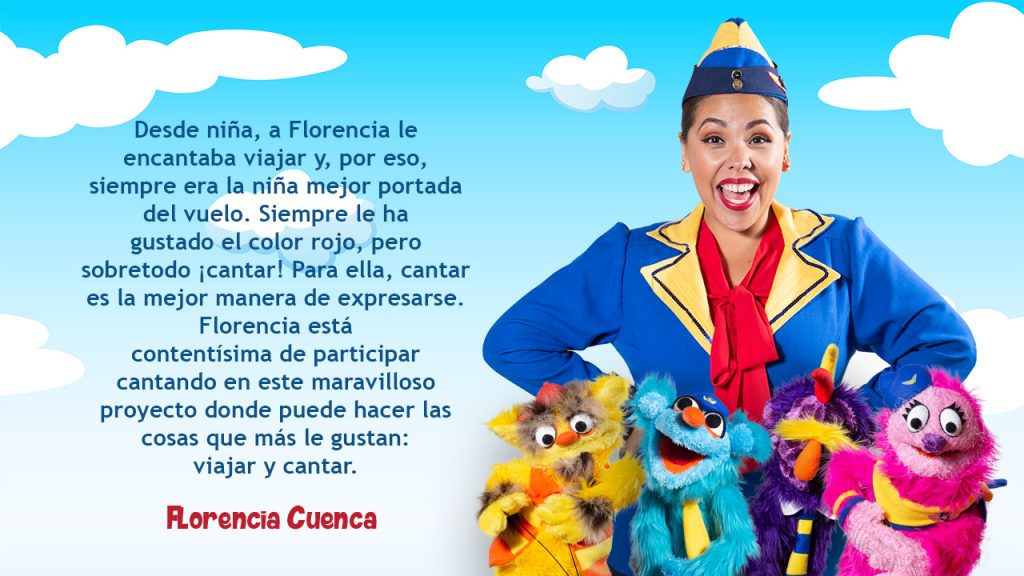 © El Avión/The Airplane. All Rights Reserved.